Ford Vet
Surgery Center
The Central Valley's leader in large animal care and surgical services provided by our very own ACVS Certified surgeon.
Closed For Lunch: 12pm - 1pm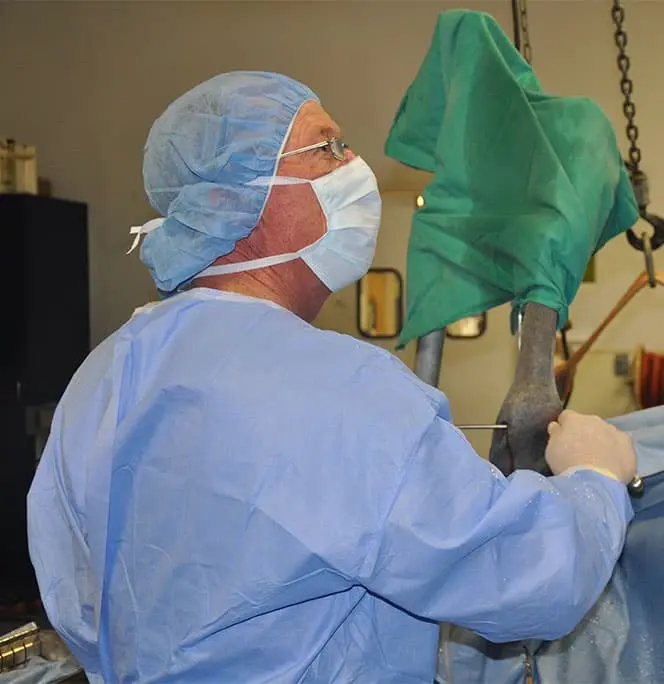 Dr. Troy Ford
Dr. Troy Ford, a Diplomate of the American College of Veterinary Surgeons (ACVS) received his Doctor of Veterinary Medicine degree in 1985 from UC Davis.
Our Team
We have an all-star team here at Ford Veterinary Surgery Center. They are extremely passionate about animals and love helping our patients as much as they can.
Our Facility
Established in 1996, Ford Veterinary Surgery Center has provided the Central Valley of California a service for the large animal patient. Our facilities are fully equipped to handle most cases.
What We Do
We offer a variety of services to accommodate our patients. See for yourself, we have a lot to offer.

Laboratory
Our laboratory services are absolutely vital to monitoring the condition of the most important investment in your horse. Without accurate testing methods, you might not see a health issue as it's getting worse or before the problem shows itself.

General Practice & Ambulatory Services
Ford Veterinary Surgery Center provides services to our clients for routine preventative procedures. These include wellness examinations, dental care, de-worming, Coggins, California Certificate of Veterinary Inspection (CVI), and exportation testing.

Emergency Services
Ford Veterinary Surgery Center, Clovis California provides responsive emergency services 24/7 for the peace of mind of horse owners. When you have a sick or injured animal, time is of the essence.

Equine Sport & Performance Services
Ford Veterinary Surgery Center offers the best quality of sports medicine available. Our goal is to keep your horse trained, competing and winning.

Lameness Exams
Central to our relationship with the horse is our appreciation of its athletic ability. Lameness, which can be caused by a wide range of issues, impacts the athlete ability and is a source of discomfort for the animal and worry for the owner.
Surgical Facilities
Ford Veterinary Surgery Center has a fully equipped surgery suite designed specifically for large animals and a standing surgery area. There is also two fully padded induction and recovery rooms to assist in a smooth induction and recovery environment.
Common Questions
Do you have some general questions about caring for your horse? We have put together a list of commonly asked questions and answers for you to take a look at.
Equine Health & News
Stay up to date on the latest equine news. Learn things such as costs of breeding, signs of sand colic, deworming schedule, and so much more.